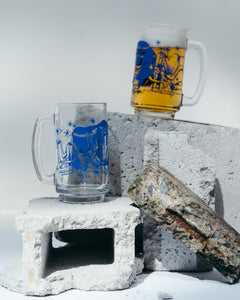 Allan Rommel Adia, who goes by the moniker "Blic" is a Cavite-based visual artist known for personifying 'hands.'
Characterizations of the body part, which he refers to as 'humands,' detail the extent of which our grip can mold and manipulate the surroundings we touch. Palms conceivably holding gold fortunes depending on the ways we wield and grasp our choice of weaponry, Blic's surrealist sign language packs a powerful punch of spunk and a handful of tenet.
With two humands squeezing opposite sides of the same stress ball, Blic's symmetrical design represents the parallel challenges that both feminine and masculine meet. Simply put, a pair of hands itching to create knows no gender.